Testimonials: Student View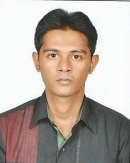 Kjit has always given me the best opportunities to improve my skills and give exposure to show my talent.
Right now I am doing exactly what my teachers always taught me to do, when someone does something nice for you – say thank you.Thank you to Placement Team & teachers,. Thank you for making me what I am.
Gaurang Makwana
KNOWLEDGE GROUP, BE EC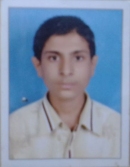 Studying at S.B.Polytechnic has been one of my best decision ever.
Kirit Raulji
RISHI FIBC SOLUTION PVT LTD. DIP MECH

"KJIT is an ocean of opportunities for those who want to make something big happen in their lives. KJIT not only polishes you technically but also groomes your life to be self effecient and excel as a proffessional in your career...
Just keep your vision open because as our Sameer sir says, 'There is always vacancy on the top'. Today, after being the only delgate at IIT, Delhi from Gujarat, I realise that what matters in an insitiute in not its altitude, but the attitude with which it works and I proudly say it, 'Yes, I am from KJIT, Savli'!!!"
Aniket Pandya
ASTA INDIA PVT LTD, BE ELECTRICAL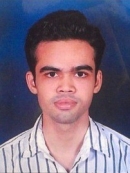 "I would like to thank Samir sir and all my teachers for providing me such a great platform.Getting a job through campus interview and that too in an MNC after completion of education is like a perfect journey for me.I really appreciate all your efforts.
Thank you so much."
Arpesh Dave
GUNNEBO INDIA PVT LTD. BE MECH

"I want to say thanks to K.J.I.T College, Placement committee, Professors and all for giving an opportunity for making my career.
Pratik Bhavsar
ALSTOM BE MECH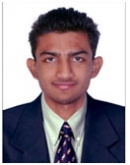 The education & experienced that I gained from KJ Campus allowed an easy, smooth & rewarding transition from student to the industry. The curriculum, the faculty provided the environment to stimulate my learning. I am pleased to tell all that I am graduate from KJ Campus.
Brijesh Patel
GUNNEBO INDIA PVT LTD. BE MECH