Testimonials: Student View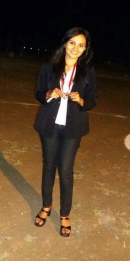 If you start in the wrong path, it will go all the way wrong. My decision to start with KJIT was absolutely right and that paved the way to my career. My humble request to companies is please don't think that college name matters- how the college grooming up the students matters. Thanks to KJIT for helping me to find out myself. Thanks to Capegemini for the trust on me.
ARCHITA SHAH
Working at Capegemini India Pvt Ltd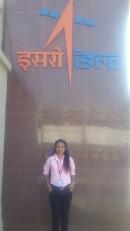 As a student the most important thing to remember is that LAZINESS is your worst enemy and HARD WORK is your best friend. Even a billion starts with ONE- all you need to do is take one step and keep trying again and again until you reach where you want to be.
DHARMISTA RAJANE
Working at ISRO

I still remember the very first day of KJIT but I don't want to recollect the last day of it because it will make me cry now. All four years were golden days that I will cherish throughout of my life because it gave me so many friends and best teachers. And the moments with them will last lifetime. After coming to this campus only I came to know so many hidden qualities about me, just like KJIT is my mother and I have grown up under its love. So only one word for My KJIT = Jhakkas! Because of KJIT I get opportunity to work with Yogi Krupa Developers. Yes KJIT, The best choice in Vadodara.
PANDYA PRATIK
Works at Yogi Krupa Developers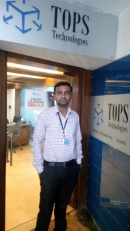 I am working with Tops Technology as ASP .net developer/Project trainer since last 1.8 years. Where I have responsibility of developing, maintaining and providing support of web applications and service on Microsoft platform. It was superb I joined in 4th semester in KJIT, before that I was in PPP mode semi financed engineering college. I found good infrastructure, lab facilities, library and faculties, who were always ready to help with KJIT.
YOGESH PANDEY
Working at TOPS TECHNOLOGIES

I currently work for Darshanam and I am an ex-student of KJIT. I have lots of fond memories which I would never forget and will always cherish them. KJIT gave me fame. I had a great support from KJIT faculty, both moral and strategic support. They were always helpful at the eleventh hour in any condition. The weekly term test did not put much load on me while my final exams as I had much of my studies were done for the test. The notes of KJIT had good set of solved and unsolved question. With best EQ and GQ helped me during my exams. Practical labs with best assistants were always at the support for the student. Other than studies college helped me in extracurricular activities.
PATIL NILESH
Works At Darshanam Club Life, Gotri ( Darshanam Gr

K.J.I.T is the place where I achieved one of the highest success of my life. Since I started my college I didn't had any idea what would be my future but here i got direction what to do to make my career. The support of the faculties and advices of my mentors and trustee helped me out to shape my career. The faculties were always there to help me out in my problems and also guided me how to overcome the problems. KJIT not only polishes you technically but also grooms your life to be self-efficient and have an excellence in professional as well as a personal life. Thanks to KJIT for helping me to find better future and thanks to all scripts to show trust on me. Yes KJIT, The best choice in Vadodara.
CHANDAN OJHA
Works at All scripts Pvt ltd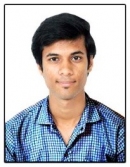 It was the great time to study in KJIT, where it helps me to clear all the semesters as well as GATE, although I have achieved in top ranker in the initial stage of engineering, hence i am working in "TORRECID INDIA PVT LTD" a MNC company(Spanish MNC) worldwide I work here as an IT Executive. Thanks KJIT for the support and also a special thanks to all the faculties who were with me always. Yes KJIT, The best choice in Vadodara.
SANKET SAWALAKHE
Works At TORRECID INDIA PVT LTD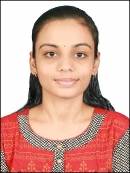 KJ's founder, Shri B J Pandya Sir says: "Prepare students for successful career, based on strong moral and ethical foundations" is not just a slogan but a reality.
I appreciate my collage for all the computer related seminars and other seminars that helps all of us to focus our goals. I learnt lots of new things from it. I appreciate the support of KJIT for shaping my career, providing open sky to grow and desire stand in society. Yes KJIT, The best choice in Vadodara.
PRIYA SHAH
Works at Kiljir Consultancy LLP

I am Ravi Soni. I completed my degree in Electronics and Communication Engineering with first class. I have never faced any problem in my college life regarding theory, practical's projects, etc. The faculties were always there to help. I was never absent in my college life as I did not want to miss a single lecture and college life enjoyment. I have started a good job career and I feel glad to become an Engineer from K.J Institute of Engineering and Technology.
There is a great saying "Where there is a will there is a way". I found my way in 2012 when I joined K.J.I.T. Yes KJIT, The best choice in Vadodara.
RAVI SONI
Works at Tangent Tech Info soft Pvt Ltd.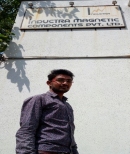 KJIT enabled me to crack high profile interviews in the corporate world. I learned management concept, principle and their application in real life through Project work, case discussions and presentations etc. in the lively classroom discussions. Mentor-ship provided by the senior faculty enthuse confidence in dealing with issues that confront me on daily basis. Now I am working with Inductra magnetic Pvt.Ltd Yes KJIT, The best choice in Vadodara.
DAKHARA VIPUL
Working at Inductra Magnetic pvt ltd